Aftermarket BMW 5 series Navigation Buying Guidance
(For BMW NBT/EVO/CIC/CCC system, click here if you not clear of them).
How to Choose the Right Model for my own car?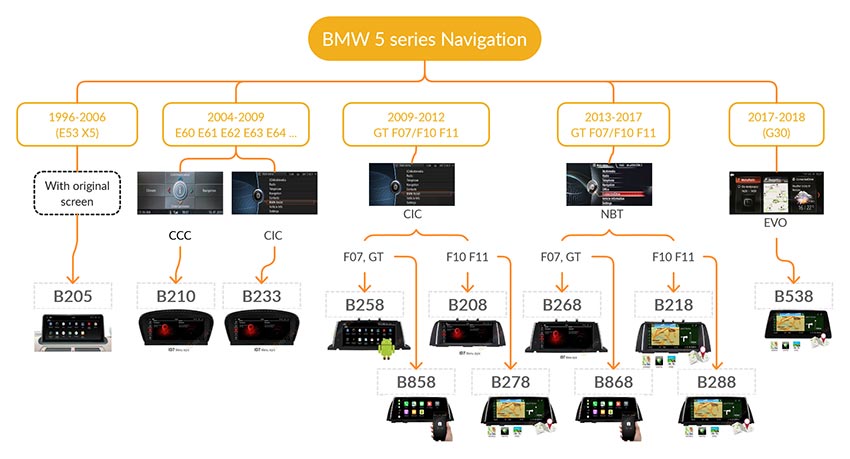 Quick link to products page:


[B205] [B210] [B233] [B258]

[858/B868] [B208] [B278/B288]

[B268] [B218] [B538]
Does android BMW 5 series navigation support steering wheel controls? iDrive?
The android BMW 5 series android navigation screen support All original car functions, such as steering wheel controls, radio, CD/DVD, etc, parking system, or factory backup camera, etc, the iDrive can work in factory menu, also can work in android menu 

Contact us if you can not confirm the car compatibility