Android BMW 7 Series Navigation GPS System Buying Guide
How to choose the right model for my own car?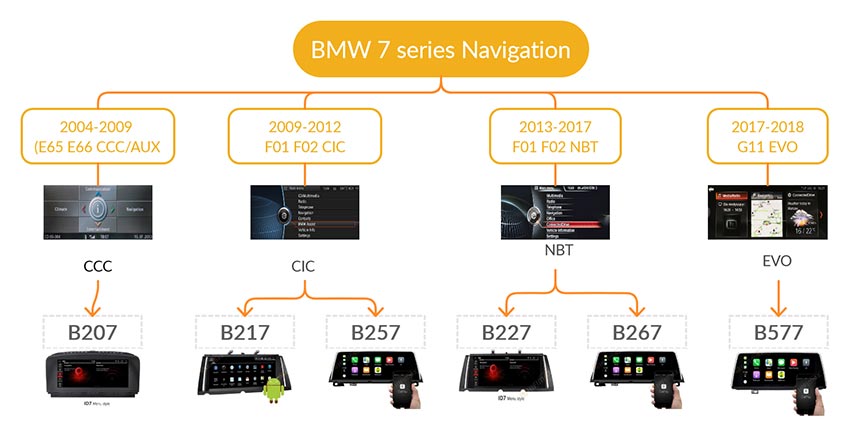 Quick link to products page:
[B207] [B217] [B227] [B257/B267] [B577]
For BMW CCC/CIC/NBT/EVO, click here to learn more about it

Does BMW 7 series Navigation support original functions?
Yes, All android BMW 7 series navigation support all original functions, such as steering wheel controls,iDrive,radio,CD/DVD, etc, you can switch to CCC/CIC/NBT menu & Android menu freely. The iDrive can work with both the factory menu and the android menu.