Aftermarket BMW X5 Navigation Buying Guidance
( For BMW NBT/CIC/CCC system, click here if you not clear of them).
How to Choose the Right Model for my own car?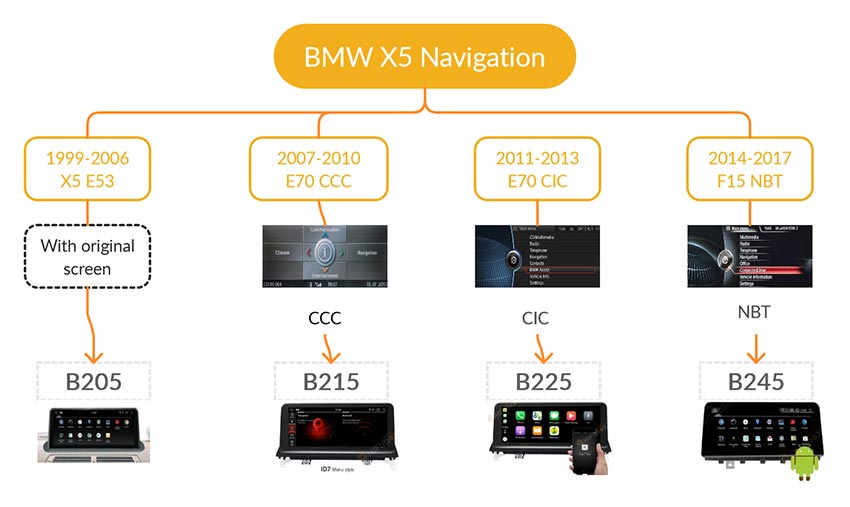 Contact us if you can not confirm the car compatibility
Does BMW X5 Navigation support original car functions? like steering wheel controls, iDrive, Radio, etc?
All our Android BMW X5 Navigation GPS systems support original car functions, such as steering wheel controls,iDrive, radio, CD/DVD, etc.
Once more, the iDrive can work in the factory CCC/CIC/NBT menu, also can work in the Android interface.